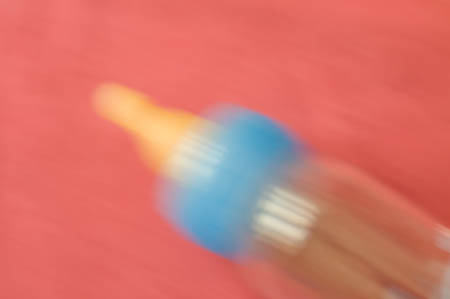 [Cet article est aussi disponible en français]
This time no one can ever bury his head in the sand. The french Food Safety, Environment and Labour Agency (ANSES) released a report today that leave no doubt on adverse effects of Bisphenol A (BPA). The Agency concludes that there are proven effects in animals and suspected in humans, even at low exposure levels. So much so that the Agency will transmit its findings to the European Food Safety Authority (EFSA) to help decide wether the european reference levels of exposure should be changed or not, since they do not effectively protect the population, today, especially the children and pregnant women.
BPA is suspected of several deleterious effects in humans: impaired female fertility, cardiovascular disease and diabetes. In animals, several effects are proven: precocious sexual maturity, lesions of the mammary glands, impaired sperm production… In the report, ANSES has compiled a list of product families that could contain BPA (which does not mean that all of them do!). There are obviously products made after polycarbonate, as the BPA is used to produce it: CDs, DVDs, lenses, glasses, dishes and bottles, lamps and appliances (microwaves, kettles, hair dryers), devices in the medical (dyalizer, blood oxygenators, respirators…), sports goods, automotive products, plastic floor coverings, cans and tins, inks and thermal papers (including cashier receipts) and many resins…
Now the ball is on the side of health authorities, which will have to compile the products that could contaminate the general population, and perhaps people involved in the manufacture of these products. And manufacturers will have to find a substitute to BPA, especially to protect cans from corrosion. Anses launched a call for papers, to identify the best substitutes.
For more information
• The comprehensive article published by Le Monde daily news (in french)
• The complete report, in french, from the Anses (list of products that may contain BPA starts from page 345 of the document)